← View all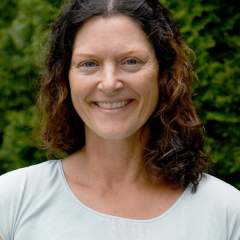 Pamela Clapp is our Senior Program Director and began working for the Himalayan Cataract Project in 2010. Clapp develops and maintains collaborative relationships with international partners and staff to design, implement and evaluate present and future programs in South Asia and Sub-Saharan Africa. Clapp coordinates HCP's robust training program and has a leading role in USAID funded projects from conception to completion in Nepal, Myanmar, Ghana and Ethiopia.
After graduating from the University of Vermont, Clapp served as a Peace Corps volunteer teaching Math in the Central African Republic and Cameroon from '95 to '97. After returning to Vermont, Clapp received a master's degree in administration at St. Michael's College and has more than ten years experience working in administration and management for start-up businesses.
Clapp lives with her two boys and husband in Waterbury, Vermont.