Back to all News & Stories
New Education Modules Help Advance Eye Care Training Options
COVID-19 has forced both individuals and institutions to drastically change the way in which they do their work and engage with the world. But with change comes opportunity.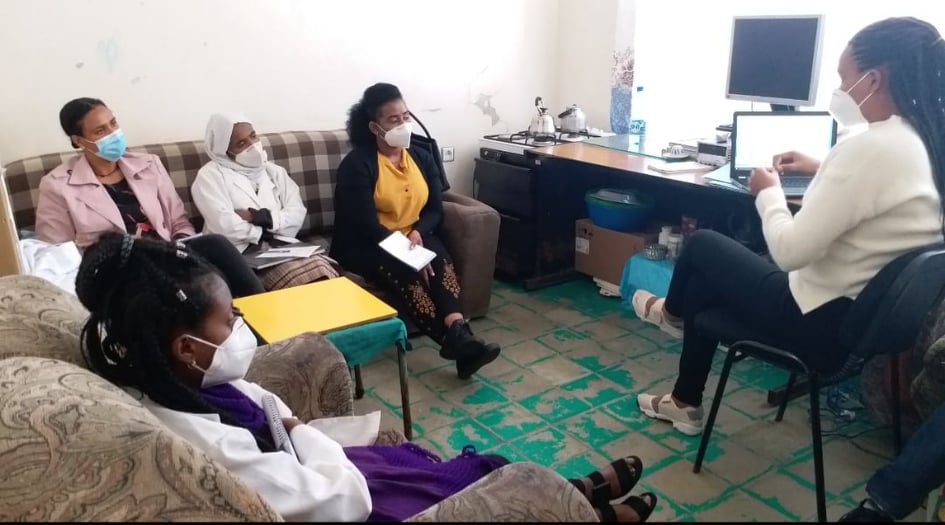 In the last few months, HCP's Ethiopia team has been building virtual education modules so ophthalmic trainees may continue improving their skills during a time when travel to international training programs is difficult. The modules, developed in consultation with clinical advisors and partners in Nepal and Ghana, were created to build in-county capacity in optometry, ophthalmic nursing and biomedical engineering and were designed to be shared with trainees in other countries.
In mid-August, Ethiopian trainers piloted the modules in Debre Berhan, Ethiopia at a skills transfer training session for four ophthalmic nurses, four optometrists and two biomedical engineers.
Pam Clapp, HCP's Chief of Program Administration, said, "The modules will help increase the quality and facilitate the advancement of eye care in Ethiopia, even during a pandemic." The modules are designed to function in both remote and in-person trainings, and HCP plans to utilize them in other countries where HCP operates.